The New 2023 Ferrari Purosangue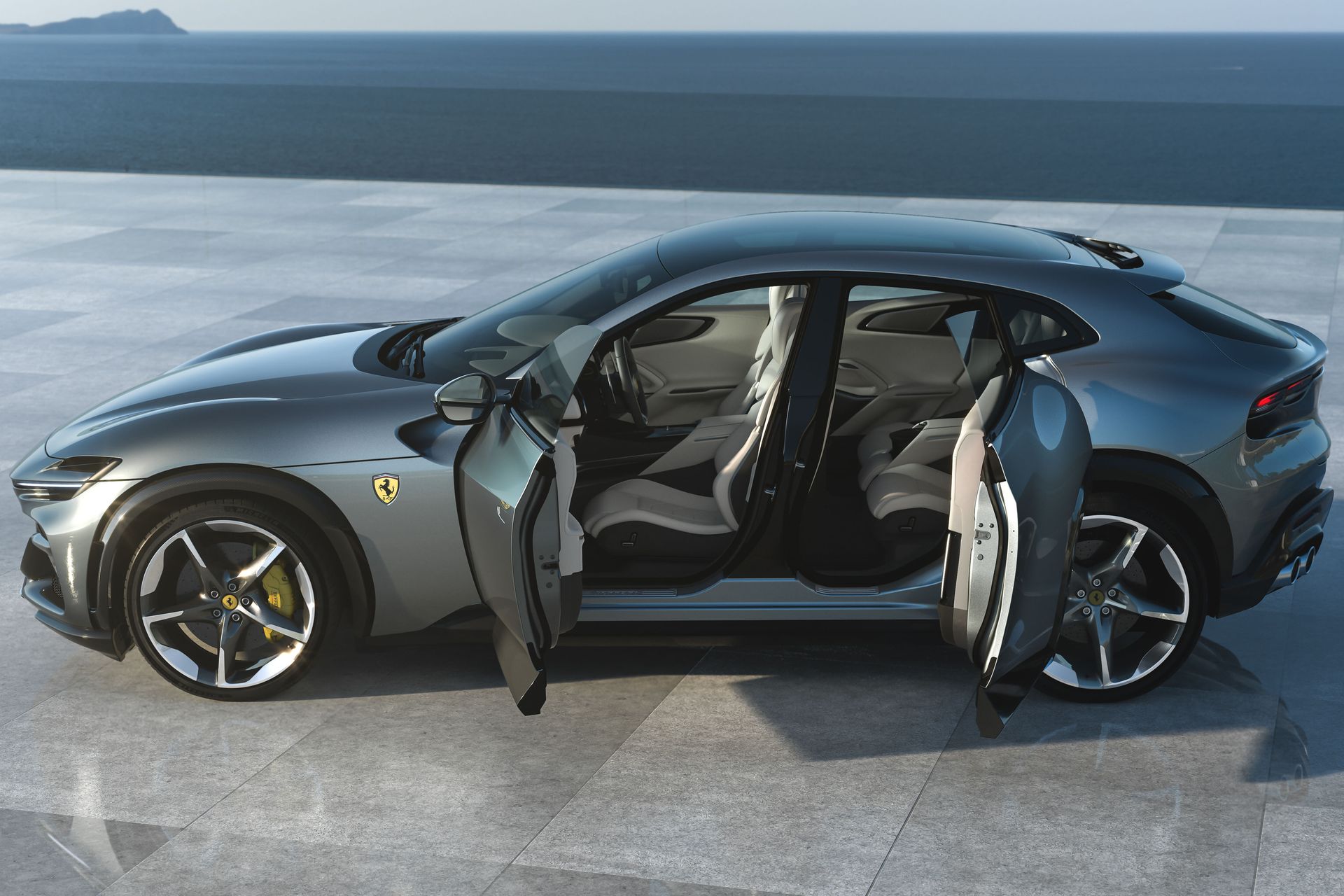 The Ferrari Purosangue is the latest addition to the iconic Italian automaker's stable of high-performance sports cars. Unveiled in late 2022, the Purosangue (Italian for "pure blood") is a luxury SUV that is built on an all-new platform and is the first Ferrari model to feature four doors.
The Purosangue is powered by a hybrid powertrain that combines a V12 engine with electric motors for a total output of around 830 horsepower. The hybrid system allows for both electric-only driving and a boost in power during high-performance driving. The Purosangue can accelerate from 0 to 60 miles per hour in just over 3 seconds and has a top speed of around 220 mph.
The Purosangue's exterior design is inspired by Ferrari's sports cars, with sleek lines, a low stance, and a large grille. The car also features a number of aerodynamic elements, such as active rear spoiler and diffusers, to improve performance. The interior of the Purosangue is luxurious, with leather seats, carbon fiber trim, and advanced technology features such as a large touchscreen display and a fully digital instrument cluster.
Ferrari claims that the Purosangue is not only a high-performance vehicle but also a practical one, with a spacious cabin, a large trunk, and a versatile interior layout. The car also comes with advanced driver assistance systems, such as adaptive cruise control, lane departure warning, and automatic emergency braking.
The Purosangue is a limited production car and only a select number of units will be built each year. With a price tag of around $350,000, it's not cheap, but for Ferrari fans and luxury SUV buyers, the Purosangue represents a unique combination of performance, luxury, and practicality.
In conclusion the Ferrari Purosangue is a highly anticipated luxury SUV model from the Italian automaker, it's packed with high-performance hybrid powertrain, advanced technology, and luxurious design. The Purosangue is an impressive combination of performance, luxury, and practicality, and is sure to be a hit among Ferrari enthusiasts and luxury SUV buyers.