The New 2023 Lamborghini Sterrato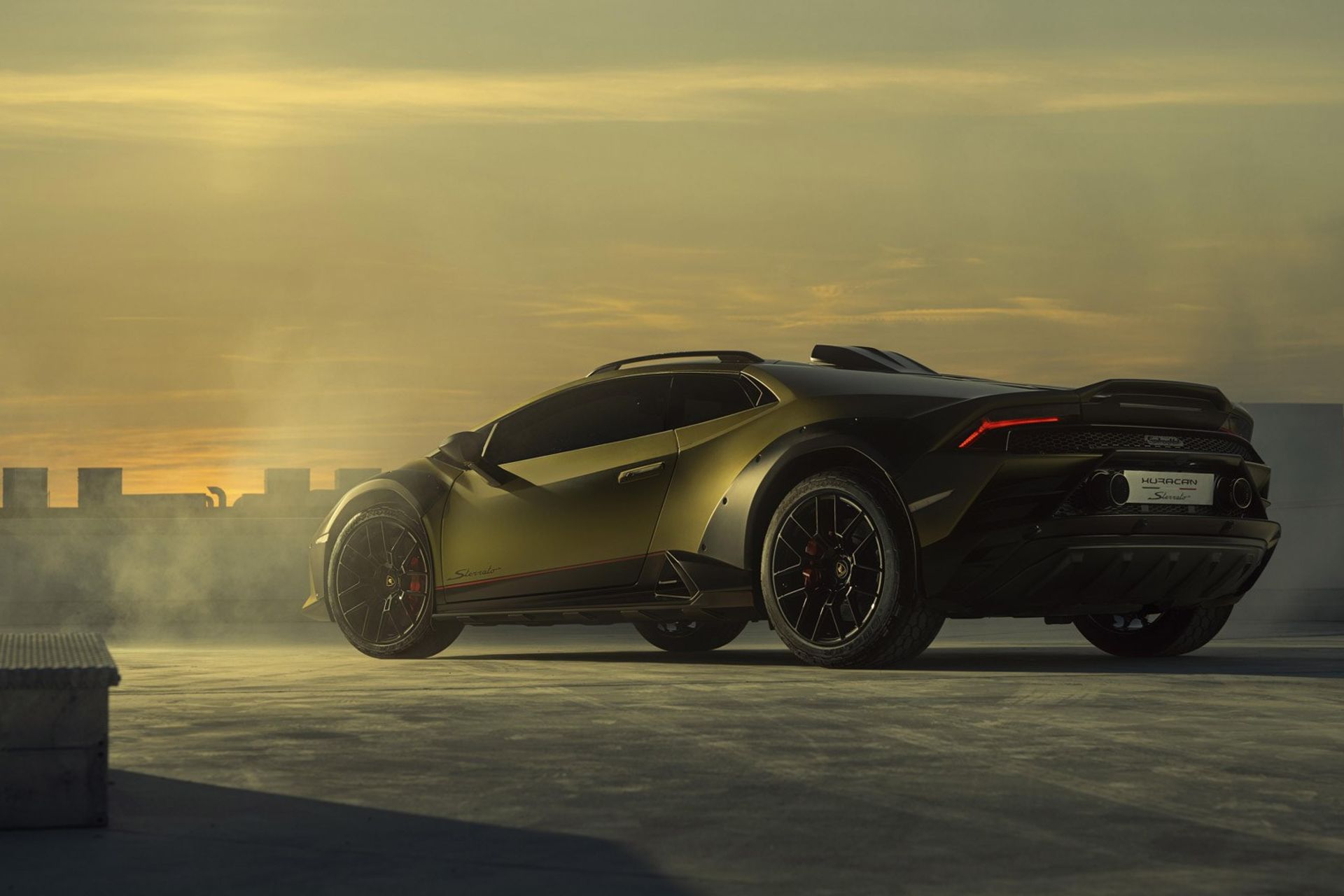 The Lamborghini Huracán Sterrato is a new and unique addition to the Italian automaker's lineup of high-performance sports cars. Unveiled in early 2023, the Sterrato (Italian for "off-road") is based on the popular Huracán model but with added off-road capabilities.
The Sterrato is powered by the same 5.2-liter V10 engine found in the standard Huracán, producing 630 horsepower and 443 lb-ft of torque. The car can accelerate from 0 to 60 miles per hour in just 2.9 seconds and has a top speed of around 201 mph. However, what sets the Sterrato apart from its sibling is its off-road capabilities. The car features a raised suspension, a new front splitter and wheel arch air intake, and a set of chunky off-road tires, giving it the ability to tackle rough terrain.
The Sterrato's exterior design is inspired by Lamborghini's classic off-road concept cars, with bold lines, a rugged stance, and a distinctive front grille. The car also features a number of aerodynamic elements, such as active rear spoiler and diffusers, to improve performance. The interior of the Sterrato is luxurious and sporty, with leather seats, carbon fiber trim, and advanced technology features such as a large touchscreen display and a fully digital instrument cluster.
Despite its off-road capabilities, the Sterrato is still a Lamborghini and is built for performance. The car's four-wheel-drive system and advanced suspension setup allow for incredible handling and stability, even on rough terrain. Additionally, the car comes with advanced driver assistance systems, such as adaptive cruise control, lane departure warning, and automatic emergency braking.
The Huracán Sterrato is a limited production car and only a select number of units will be built each year. With a price tag of around $325,000, it's a pricey car but for Lamborghini fans and buyers looking for a high-performance sports car with off-road capabilities, the Sterrato is a one-of-a-kind option.
In conclusion, the Lamborghini Huracán Sterrato is a highly exclusive and unique car that combines the high-performance and luxury of a Lamborghini with the off-road capabilities of an SUV. With its powerful V10 engine, advanced suspension and 4WD system, and luxury and sporty interior, the Sterrato is sure to be a hit among Lamborghini enthusiasts and buyers looking for a truly unique driving experience.