The New 2023 Lamborghini Urus Performante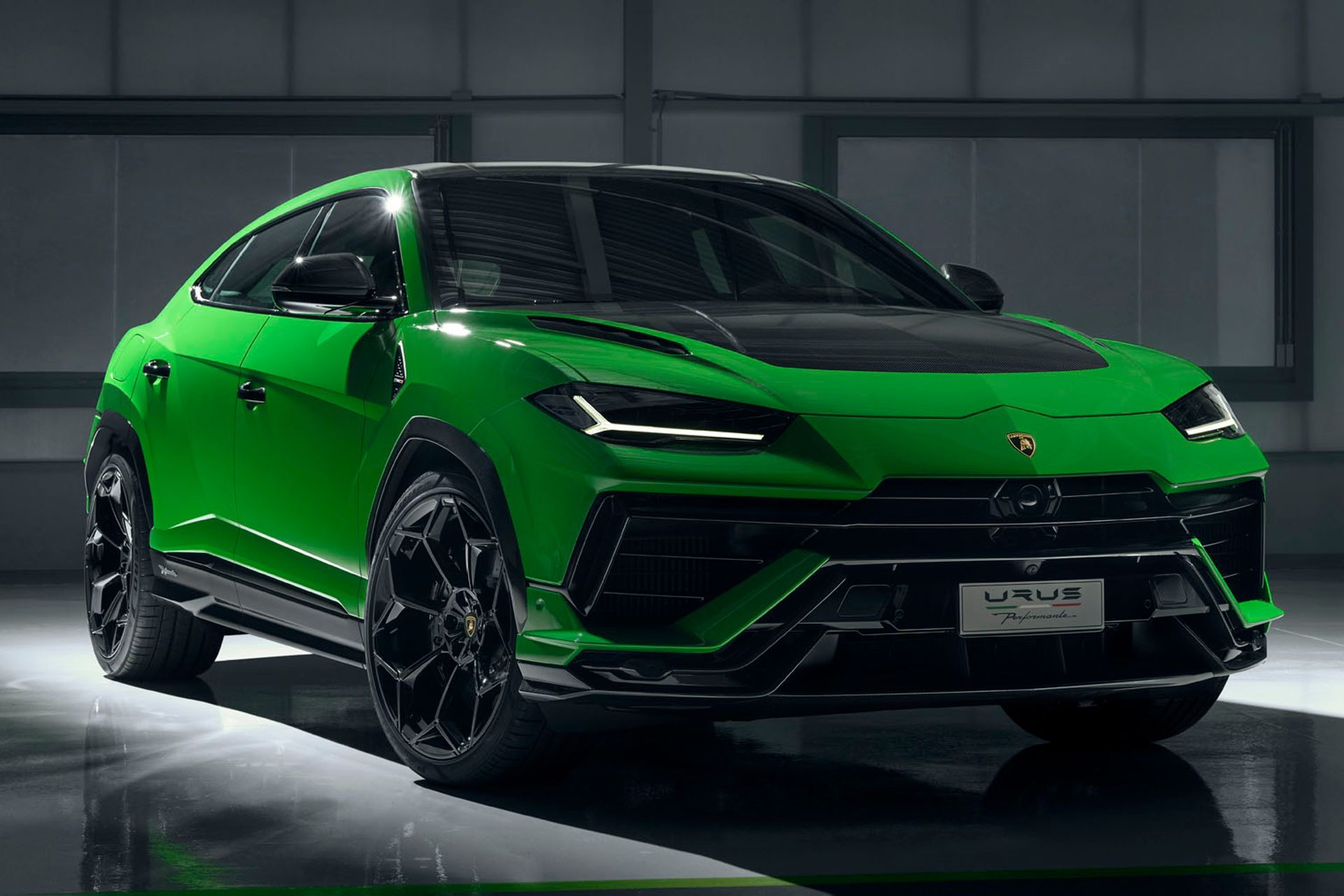 The Lamborghini Urus Performante is the newest addition to the luxury car brand's lineup, and it is sure to turn heads with its sleek design and impressive performance capabilities.
Under the hood, the Urus Performante is powered by a 4.0-liter V8 engine that generates 650 horsepower and 627 lb-ft of torque. This allows the car to go from 0 to 60 miles per hour in just 3.1 seconds, with a top speed of 190 mph. The engine is paired with a 8-speed automatic transmission, which allows for smooth and seamless shifting.
One of the standout features of the Urus Performante is its advanced all-wheel drive system, which provides exceptional traction and handling. The car also comes equipped with a torque vectoring system, which helps to optimise the distribution of power to the wheels for optimal performance.
The exterior of the Urus Performante is just as impressive as its performance capabilities. The car boasts a bold and aggressive design, with sharp lines and a distinctive front grille. The car also comes with a set of 22-inch wheels, which further accentuates its sporty look.
Inside, the Urus Performante is just as luxurious as you would expect from a Lamborghini. The car comes with a variety of premium materials, such as leather and Alcantara, which are used throughout the cabin. The car also comes with a variety of advanced technology features, including a 12.3-inch touchscreen infotainment system, and a full-color head-up display.
Overall, the Lamborghini Urus Performante is a true masterpiece of engineering. With its impressive performance capabilities, advanced technology, and luxurious design, it is sure to be a hit with car enthusiasts and luxury car buyers alike.d