Mercedes-AMG One Deliveries Start: See The Very First Car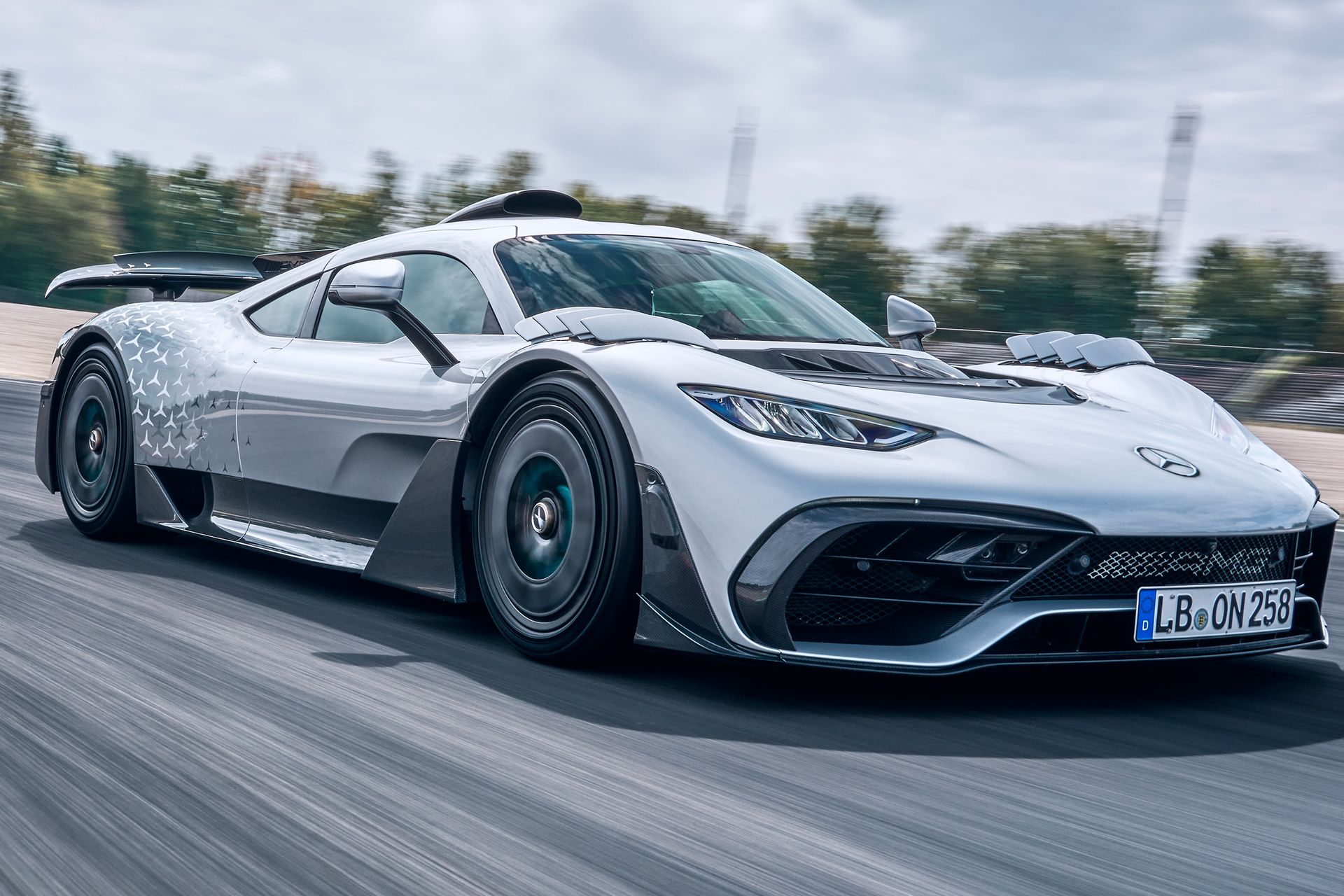 Approximately five and a half years have passed since Mercedes-AMG took the Frankfurt Motor Show by storm with the unveiling of the Project One concept. It wasn't until June 2022 when the subsequent production version was unveiled, without the word "Project" anymore. And now, deliveries of the F1-engined machine have finally started. The peeps from Affalterbach took to social media to reveal a trio of images depicting the first customer car.
Wearing German "ON1" plates, the hypercar is mostly black but with Petronas green accents and numerous white three-pointed stars in the rear section. We also notice the tip of the roof scoop is finished in red and there's prominent white "AMG" lettering on the front grille. Truly a race car for the road, the fastest street-legal production vehicle around the Nürburgring, Hockenheim, and the Red Bull Ring is limited to only 275 copies.
It is not known who owns the first One, but F1 drivers Lewis Hamilton, Nico Rosberg, and David Coulthard have signed their names on the dotted line to buy the hand-made electrified beast. As a matter of fact, The Sun wrote back in September 2017 when the Project One was revealed that LH is expecting to take delivery of two cars, one of which will be gifted to his father Anthony. It has also been reported that real estate mogul Manny Khoshbin, actor Mark Wahlberg, and tennis star Ion Țiriac are among the 275 customers.
Via: https://uk.motor1.com/news/631302/mercedes-amg-one-deliveries-start/