Lamborghini's LMDh Hybrid Tech Will Influence Future Road-Legal Supercars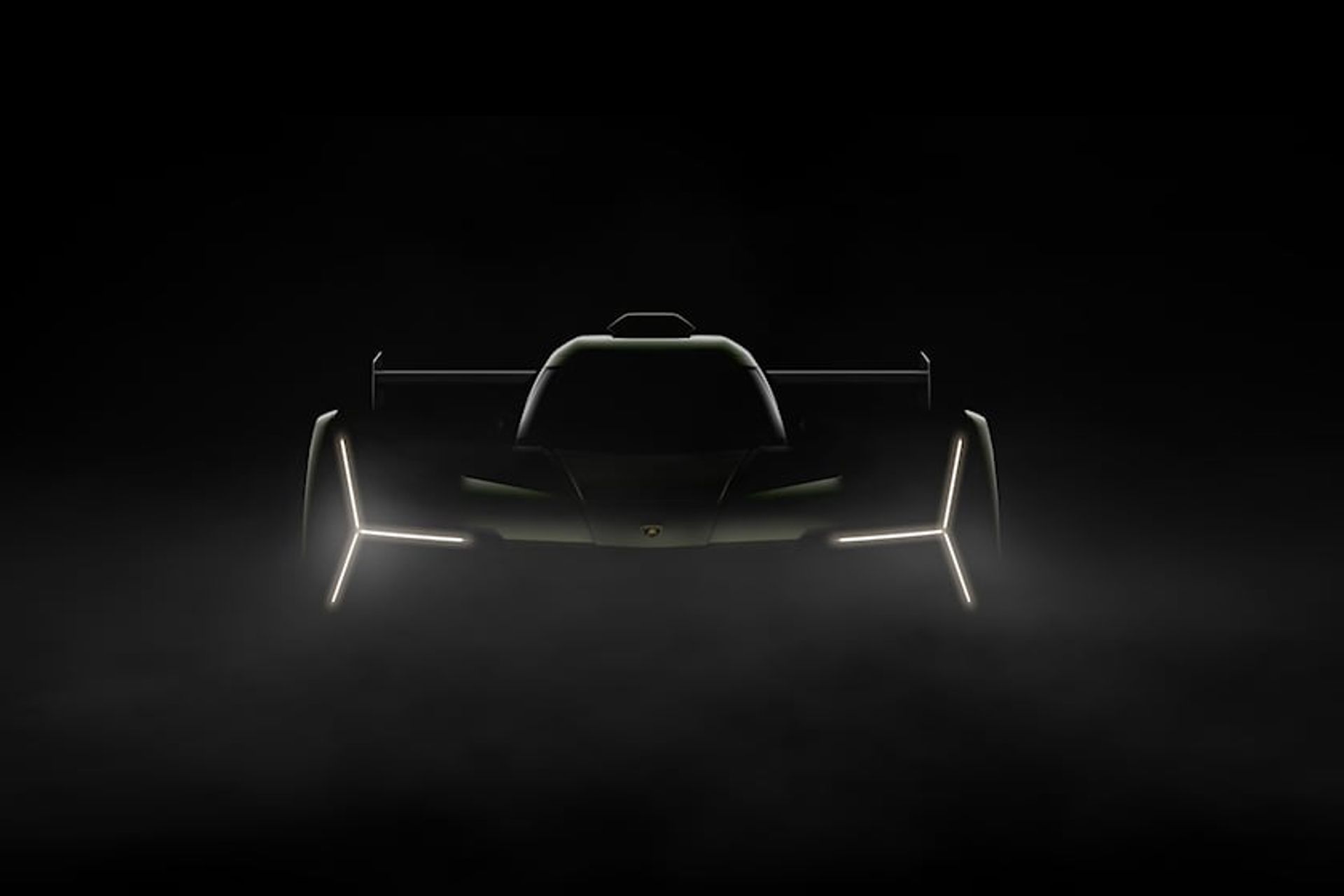 BY KARL FURLONG
VIA https://carbuzz.com/news/lamborghinis-lmdh-hybrid-tech-will-influence-future-road-legal-supercars
"If you want to improve the handling and the behavior of the car, motorsport is the perfect field to train," said Mohr. He said that Squadra Corse, the motorsport department, had close ties to Lamborghini's R&D division, with many employees working between both branches. This overlap has already led to track-oriented products like the Huracan STO, so it stands to reason that the upcoming brace of hybrid sports cars would also benefit.
The LMDh race car that will compete in next year's IMSA SportsCar Championship uses a twin-turbocharged V8 that is further boosted by electric power. The Aventador's replacement, meanwhile - its design was previously revealed in patent images below - will still use a V12 to complement its electric assistance. The fact that it's a hybrid has not impacted demand for the still-nameless supercar, by the way. Electrified versions of the Urus and Huracan are also coming.
Lamborghini's advanced LMDh hybrid technology will soon filter through to its roadgoing supercars, as the Italian manufacturer looks to enter LMDh endurance racing in 2024 at Daytona and Le Mans. CEO Stephan Winkelmann and chief technical officer Rouvan Mohr spoke to Car and Driver at a media roundtable at this year's edition of the 24 Hours of Daytona, and expanded on the timing of Lamborghini's LMDh participation, which neatly coincides with its electrification strategy for its road-legal cars. That includes the reveal of a new plug-in hybrid supercar later this year that is set to replace the Aventador. "For us, [LDMh] is the best opportunity to test materials, and the fact that it's a hybrid is fitting perfectly in our strategy," said Winkelmann.
Although developed purely for competition purposes, lessons from the LMDh car can eventually filter through to road-going Lambos. However, the company isn't at that point just yet. "At the moment, it's the opposite way around," said Mohr. "We learned already a lot about the energy management for the street cars; we are not starting from zero in the LMDh."
Either way, these admissions from Winkelmann and Mohr point to an exceedingly capable generation of hybrid Lamborghini supercars that are likely to surpass their gas-powered predecessors in performance and dynamics. That's a tough ask when the Aventador was so great, but we've already seen Lamborghini's electrification expertise at play in cars like the Sian with its supercapacitor instead of a lithium-ion battery.
We've also seen how influential motorsports can be for road-legal sports cars from other manufacturers, as was the case with Mercedes-AMG and the One halo car. This supercar's powertrain, with a 1.6-liter V6 engine and four electric motors, is heavily derived from F1 technology. Hopefully, Lamborghini doesn't encounter the same engineering challenges as Mercedes-AMG, which were so extreme that it led to the German automaker claiming such an ambitious project will never happen again.
With a combined output of 670 horsepower from its 90-degree V8, a seven-speed hybrid gearbox by Xtrac, and a weight of around 2,270 pounds (without a driver and fuel), the Lamborghini LMDh prototype not only looks like a top contender for next year's FIA World Endurance Championship, but an exciting preview of the technologies that we could be seeing in Lamborghini showrooms in the near future.