2026 Porsche 911 GT2 RS will be a hybrid supercar with 700+ bhp -report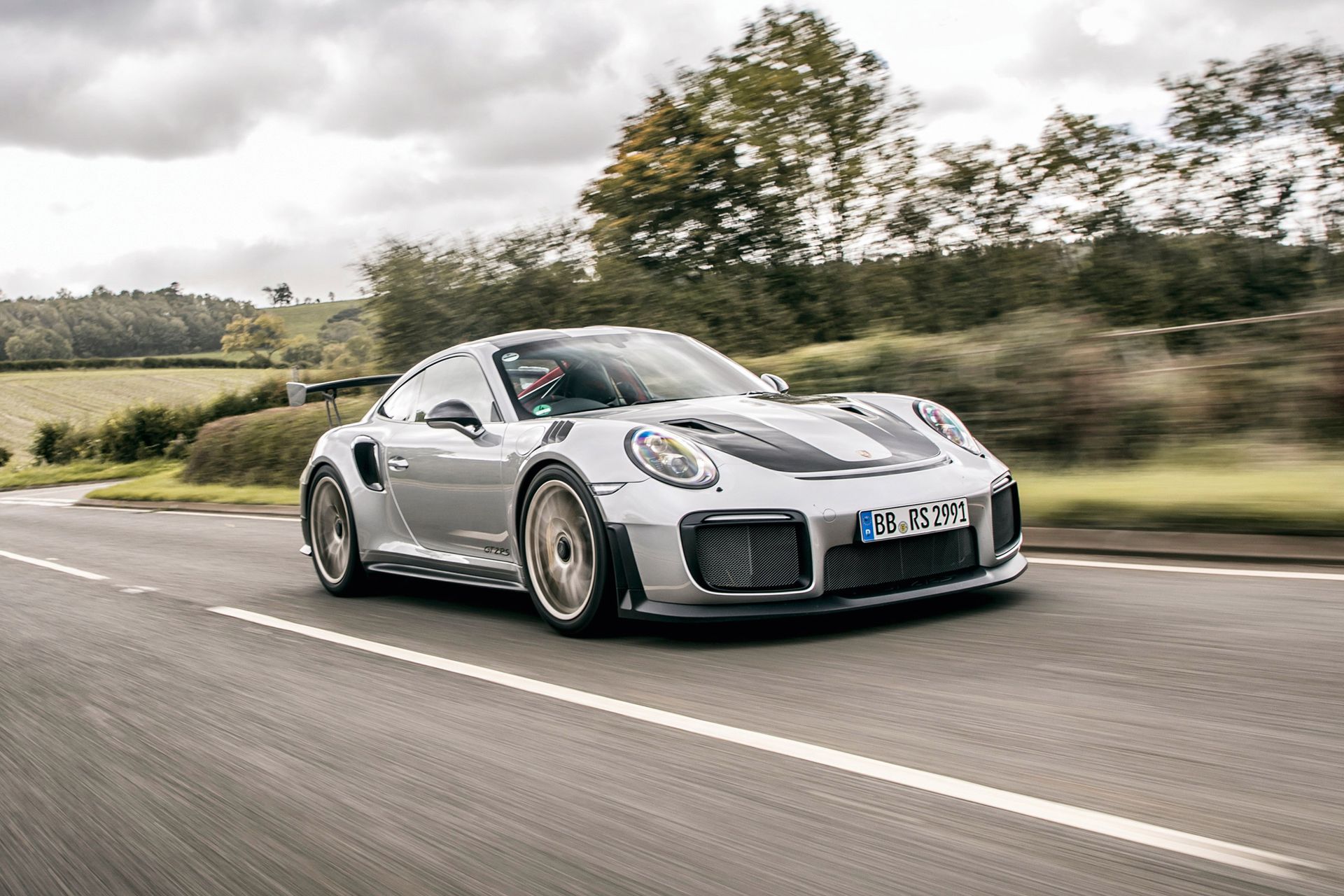 Published by

: Brian Potter
https://uk.motor1.com/news/655727/2026-porsche-911-gt2-rs-hybrid-report/


As usual, Porsche will be saving the best for last by crowning the 992-generation 911 with another GT2 RS. The folks from Zuffenhausen have long confirmed a hybrid version and Autocar reports the flagship version will be electrified to create the most powerful version in the sports car's illustrious history. It'll allegedly arrive in 2026, a little over half a century since the original rear-engined machine debuted.
Based on the 911 Turbo with its flat-six 3.8-litre, twin-turbo engine, the GT2 RS is set to adopt a mild-hybrid powertrain with technology derived from the new 963 LMDh endurance race car. It'll trickle down the range closer to the end of the decade, with an electric motor supplementing the internal combustion engine.

Together, the two are said to make over 700 bhp and a "significant increase in torque," according to insiders. For reference, today's Turbo S offers 800 Newton-metres (590 pound-feet) of torque. A manual gearbox hasn't been ruled out, but it depends on whether it can support the extra torque. Honestly, we wouldn't hold our breath for a third pedal.
By now, you are probably worried about the added bulk due to the extra hardware. Autocar has it on good authority Porsche is looking for ways to trim fat in the same vein as the Weissach Package offered for the old 911 GT2 RS. The weight penalty will allegedly not exceed 100 kilograms (220 pounds).
While the 718 Boxster and Cayman electric replacements coming in 2025 will employ an 800V electric drivetrain, the 911 will utilise a 400V setup since it's lighter and more compact. "Significantly more power" will result, easily eclipsing the 690-bhp output of the old 911 GT2 RS. The added hybrid setup will come along with an EV mode, but the focus is on performance rather than efficiency.
According to the same report, Porsche's engineers intend to cram in the battery behind the rear seats while the electric motor will be installed within the gearbox. The setup will provide a weight distribution of 39:61 front/rear for a supercar with a hybrid setup "even more advanced" than the hardware developed for LMDh.
Meanwhile, Porsche is looking to diversify the portfolio with a 911 ST serving as a GT3-powered Carrera T. A new Speedster is also in the offing, ahead of 2024 when the sports cars will get a mid-cycle facelift to become the 992.2.