Lamborghini Lanzador: A Glimpse into the Electric Future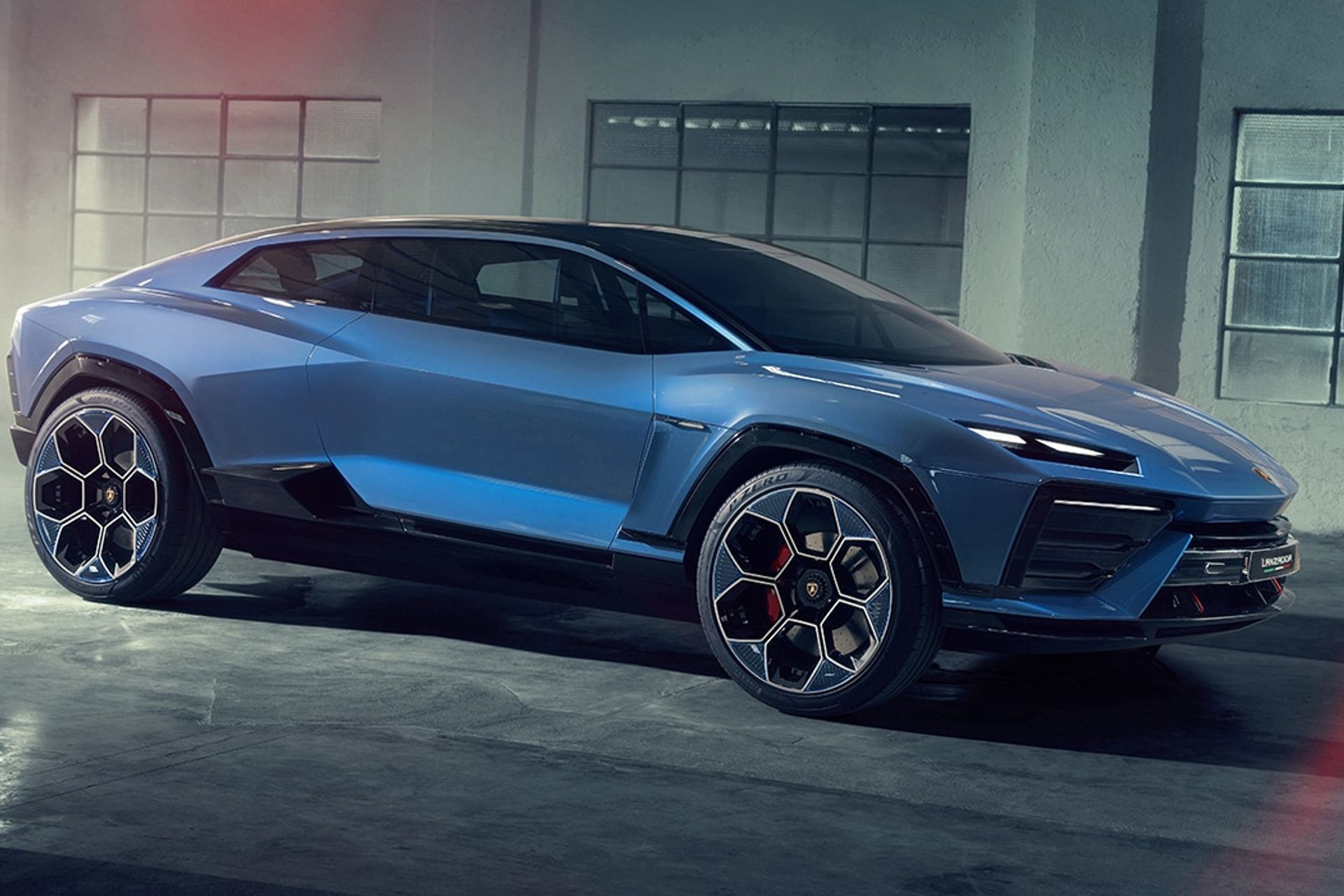 Introduction
Lamborghini, the iconic Italian automaker known for its roaring V12 engines and striking designs, has taken a bold leap into the future by unveiling its concept car, the Lanzador. This visionary creation, revealed during Monterey Car Week, represents Lamborghini's commitment to decarbonisation and electrification in line with their Direzione Cor Tauri strategy. In this blog, we will delve into the intriguing details of the Lamborghini Lanzador, an Ultra GT that promises to redefine the driving experience.
Design: A Blend of Rebellion and Futurism
The Lanzador stands as a testament to Lamborghini's unwavering commitment to design excellence. It seamlessly combines rebellion and futurism while retaining the brand's unmistakable DNA of charisma and sportiness. This bold design philosophy caters to a new generation of tech-savvy customers who seek uniqueness in their driving experience. Stephan Winkelmann, Chairman and CEO of Automobili Lamborghini, aptly describes it as a car that offers "groundbreaking technologies" in a quintessentially Lamborghini way.
Electric Powerhouse
Underneath its striking exterior, the Lanzador packs a potent punch. It features two electric motors, one for each axle, providing all-wheel-drive capability and optimum efficiency in various driving conditions. This electric powerhouse delivers a staggering peak power output exceeding one megawatt. Such impressive power ensures that the Lanzador will not just match but potentially surpass the performance of Lamborghini's iconic combustion-engine models.
Customised Driving Experience
One of the standout features of the Lanzador is its adaptability to the driver's preferences. The car allows drivers to independently adjust control systems via the sports steering wheel while on the road. This feature empowers drivers to tailor the car's behaviour, creating a truly individualised driving profile that promises to deliver unparalleled emotions on the road.
Lamborghini Dinamica Veicolo Integrata (LDVI), the advanced driving dynamics control system, sets new standards in customisation. It grants drivers the freedom to fine-tune active control systems according to their unique driving needs, ensuring an exceptional driving experience.
Active Aerodynamics for Optimal Performance
The Lanzador incorporates Active Aerodynamics, a critical element in maximising aerodynamic efficiency across different driving modes. This cutting-edge technology allows precise regulation of airflow, boosting the car's range in Urban mode and enhancing downforce in Performance mode. The result is a car that performs flawlessly whether on the open highway or a winding track.
Adaptive Suspension and Surface Mastery
Thanks to its steerable rear axle and air suspension, the Lanzador seamlessly adapts to diverse surfaces and driver-defined settings. This adaptability can be quickly adjusted while on the road using intuitive steering wheel controls, ensuring that the car remains responsive and comfortable no matter the driving conditions.
Futuristic Interior: Where Comfort Meets Sustainability
Stepping inside the Lanzador reveals a futuristic cabin designed with Lamborghini's "Feel like a pilot" approach. The driver and passenger experience an ergonomic environment, complete with a sleek control panel for real-time adjustments while driving. Sustainability takes centre stage with the use of eco-friendly materials like merino wool and regenerated carbon fibre. Even non-visible elements, such as the foam in the sports seats, are crafted from 3D-printed recycled fibres. This commitment to sustainability showcases Lamborghini's dedication to reducing its environmental footprint without compromising on luxury and comfort.
Conclusion: A Glimpse into Lamborghini's Electrified Future
The Lamborghini Lanzador represents a milestone in Lamborghini's journey towards electrification and decarbonisation. It's a bold statement of intent, combining electrifying performance with cutting-edge technology and sustainable design. As Lamborghini pioneers the future of electrified supercars, the Lanzador underscores the brand's core values of performance, innovation, and exclusivity. In an era where the automotive industry is undergoing a transformation, the Lanzador stands as a beacon of Lamborghini's enduring legacy and its vision for a sustainable yet thrilling driving future.